Well, since Friday night up to Saturday at about 7 PM it's been snowing. We now have about 7 or so inches of the white stuff on the ground. The snow is a bit of a pain in the arse, but it does serve as a good training tool. With all this snow it allows me to develop power, bike handling skills, and a tolerance to the cold temps. Last night I sent out an e-mail to all the local cyclists to see if they wanted to head out and push some snow to meet me at 8 AM. Well, I headed out about 7:15 AM while the sun was coming up. At 8 AM I went to the meeting spot...and no one showed. Bummer!


Just getting started. The sun is starting to come up in the East.



Was going to do laps thru GW State Park, but the snow was too deep. It was impossible to keep the bike upright. So I stuck to the city side streets that had about 2 inches of snow on them.



Here is a good perspective as to how much snow we have now.



Rage'n around the Euro Crit in Cedar Falls. Did a few hill workouts up Look Out Park Hill. When there is no snow it's a tough climb. Add fresh snow to the ground and the legs go into instant burn mode.



when I left for the ride it was 3 degrees F out. When I got home is was 5 degrees F. Needless to say it doesn't take long for tears to freeze on the Tifosi's.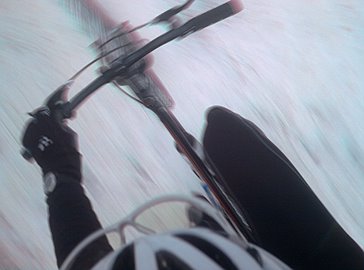 Heading up L.O. Park Hill.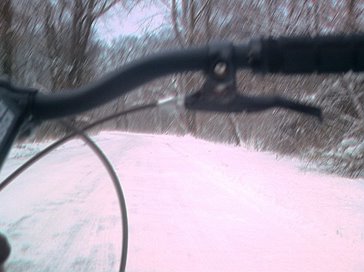 The base of L.O. Park Hill.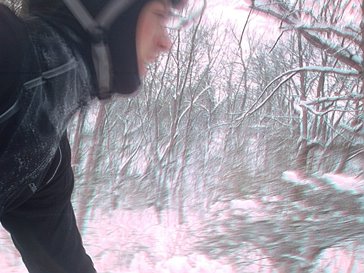 Heading thru Euro Crit on the way home. My toes are really starting to get cold now.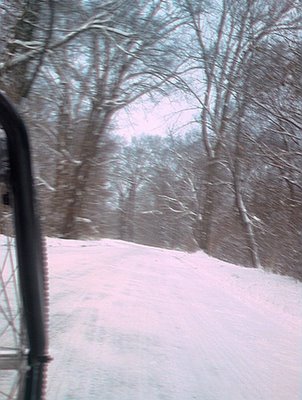 Mmmmmm. Snow.

Overall, it was a good workout. Legs felt really strong on the full pedal stroke rotation. The rest of the day will be spent at the shop. Time for some warm tea.

Did you ride in the snow today?

This makes me giggle.