If you can read this, then you know what food and drink to give me when.
These are the instructions for whom ever might be giving me nutrition when I come in from a lap.
Behold....The Nutrition.
Lets see here, what do we have...pain killers, Anti-Fatigue, Endurolytes, ELETE, PowerBar Endurance, and Sustained Energy.
Shortly before the gun goes off for the start I eye the competition.
And we are off. 24 hours of mud fling'n fun.
Wahoo, here we go.
Stop'n in for some food. Hey, someone got a hot dog? Or I could just eat some of that rice over there.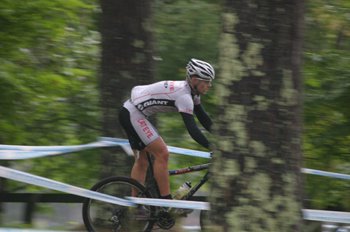 Turn'n out a lap.
Still go'n.
Love'n every minute.
The night time is the right time. The night time is the right time.
I need a hug. Buddy?
Chill'n out before I cross the finish line at 10 AM.
Finished.
Time to think about 2006.
I can't wait!